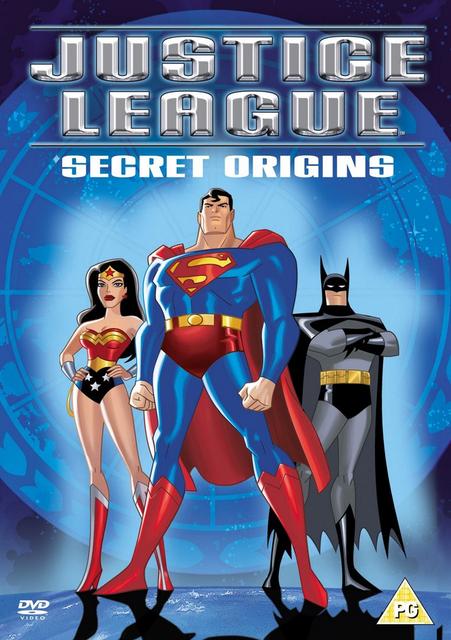 Após destruir Marte, uma frota de Marcianos Brancos invade a Terra. Superman resgata J'onn J'onnz, que telepaticamente convoca Mulher Maravilha, Mulher-Gavião, Lanterna Verde e Flash. Após a expulsão dos Aliens, na Torre de Vigilância construída por Batman, Superman propõe a criação de uma equipe fixa de heróis.

After destroying Mars, a fleet of White Martians invades Earth. Superman rescues J'onn J'onnz, who telepathically summons Wonder Woman, Hawkwoman, Green Lantern and Flash. After the expulsion of the Aliens, in the Tower of Surveillance constructed by Batman, Superman proposes the creation of a fixed team of heroes.
imdb.com
"Justice League" Secret Origins (2001)



Sinopse:
Batman and Superman team up to deal with an alien invasion, and a telepathic message leads the duo to a military base housing future ally J'onn J'onzz.
Pontuação:
8.1
Duração:
21 minutos
Idioma:
English
Realizador:
Dan Riba
Actores:
Kevin Conroy, Susan Eisenberg, Carl Lumbly, George Newbern, Michael Rosenbaum
Fonte:
http://www.imdb.com/title/tt0618170
Última Actualização:
Quinta Abril 04, 2019 22:20
..:: Cast ::..
Kevin Conroy (Batman / Bruce Wayne), Susan Eisenberg (Princess Diana), George Newbern (Superman / Clark Kent), Carl Lumbly (J'onn J'onzz / Martian Manhunter), Michael Rosenbaum (The Flash / Wally West / Protester)
..:: Info ::..
Director:
Dan Riba
Year:
2002
Genre:
Animation, Action, Adventure
Runtime:
56 min.
Aspect Ratio:
Standard 1.33:1 ; PAL
Audio:
DD2.0:
English, French, Spanish
Subtitles:
Portuguese, English, French, Spanish, Norwegian, Dutch, Danish, Finnish, Icelandic, Turkish, Romanian, Croatian, Slovenian, Hebrew, Greek, Arabic
Video:
Untouched
Menus:
Yes
Special Features:
Yes
Used Software:
AnyDVD HD + ImgBurn
..:: DVD Full / 1:1 Copy ::..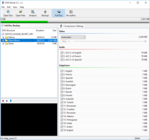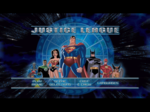 ..:: Trailer ::..
ed2k:
Justice.League.Secret.Origins.(2002).DVD5.PAL-mcb72.ISO [2.52 Gb]