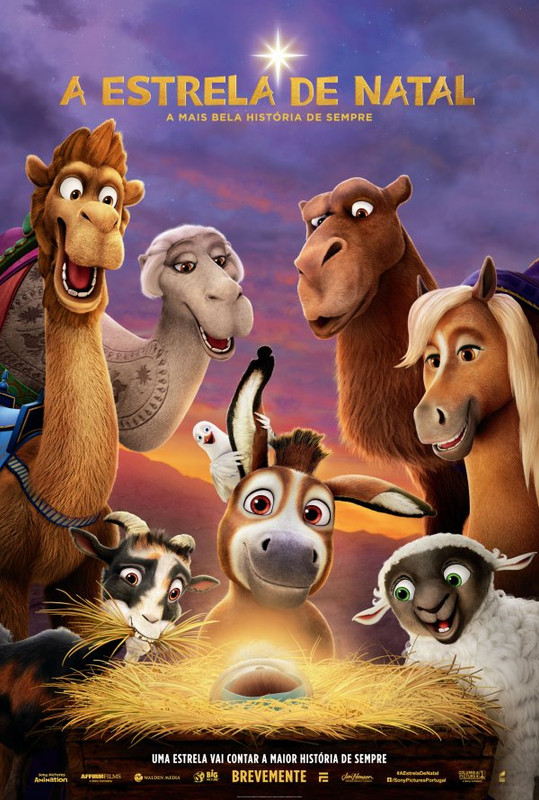 Há mais de dois milénios, existia uma pequena aldeia onde vivia Bo, um burro muito expedito que sonhava com grandes aventuras. Determinado a acabar com a monotonia, fugiu do dono e seguiu viagem em direcção ao mundo. Assim se fez amigo de Ruth, uma pequena ovelha tresmalhada, e de Dave, um pombo com grandes aspirações. Os três amigos resolveram então seguir uma estrela muito especial que, segundo a lenda, os levaria a conhecer o Messias. O que eles nunca poderiam imaginar era que essa resolução os levaria a fazer parte de uma das mais belas histórias de sempre.
imdb.com
The Star (2017)



Sinopse:
A small but brave donkey and his animal friends become the unsung heroes of the first Christmas.
Pontuação:
5.8
Duração:
86 minutos
Idioma:
English
Realizador:
Timothy Reckart
Actores:
Steven Yeun, Keegan-Michael Key, Aidy Bryant, Gina Rodriguez, Zachary Levi
Fonte:
http://www.imdb.com/title/tt4587656
Última Actualização:
Segunda Março 12, 2018 10:09
RELEASE ........: A.Estrela.De.Natal.2017.PAL.DVDR-GoldTeam
RELEASE DATE....: 24/11/2018
SOURCE .........: DVD9-WiNTeaM
ViDEO QUALITY ..: 98.9%
AUDiO ..........: Português AC3 5.1, Inglês AC3 5.1
MENUS...........: SIM
EXTRAS..........: SIM
SUBTiTLES.......: Português and More...
ENCODER.........: Borys84
CONTACT US:
borys84@goldteam.pt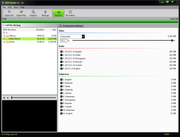 ed2k:
A.Estrela.De.Natal.2017.PAL.DVDR-GoldTeam.rar [4.36 Gb]