School Rumble (2004)
Mainpaged.
Producer
: Studio Comet
Genre
: Comedy, School
Episodes
: 26
Group
: Dash Fansubs / WannabeFansubs
Source
: DTV
Video
: XviD, 640x480
Audio
: Japanese, MP3 128 kbs
Subtitles
: English
Description
:
(from AnimeNfo)
Tsukamoto Tenma was a second grader of high school. Like other girls, she also fell in love with a man. But she couldn't confess her love to the man, Karasumaru, who was her classmate. In these days, she happened to know that Karasumaru would move next year. With the help of her little sister, Yakumo, and her friends, she tried to confess her love by disguising herself as a nurse or shooting allow with a love letter.

On the other hand, she was loved by Harima Kenji, he was delinquent by the way, but she didn't notice his love, then he was depressed everyday. To make the matter worse, he saw Tenma and Karasumaru having lunch together, and he played truant and started on a wandering journey.
More info
:
AniDB
|
AnimeNfo
|
Homepage (JAP)
Screenshots
: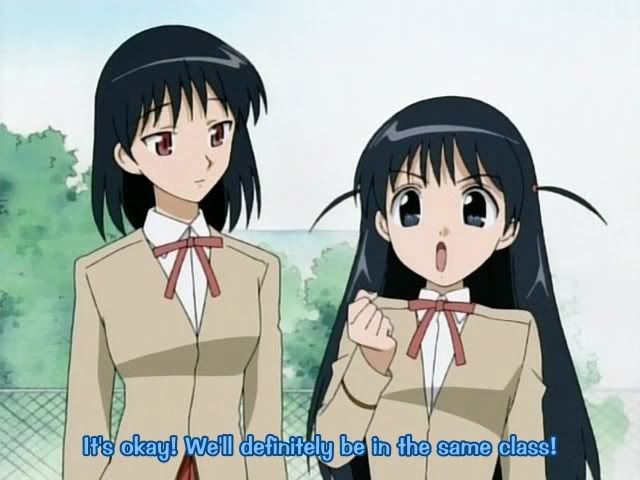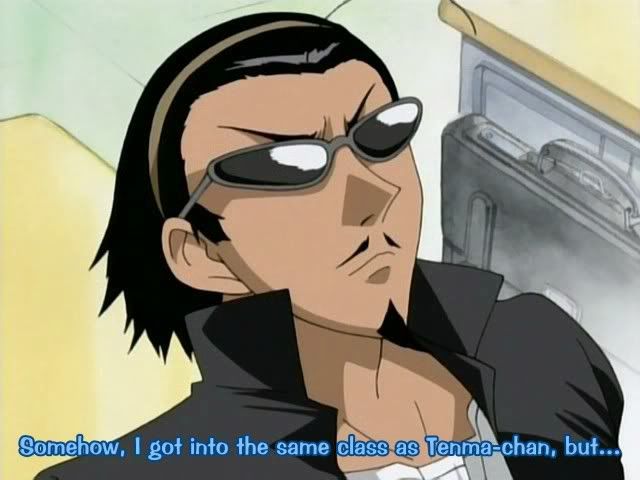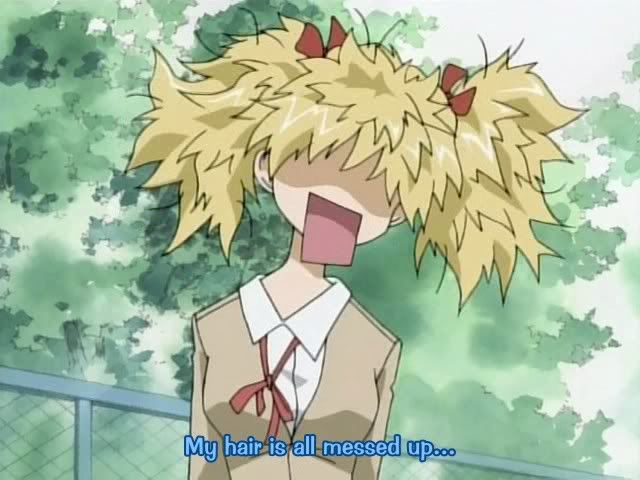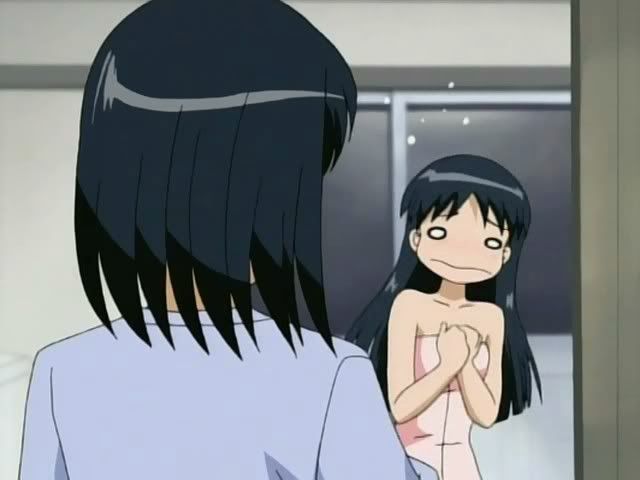 Links
:
ed2k:
[-]_School_Rumble_-_01.avi [177.69 Mb]
ed2k:
[-]_School_Rumble_-_02_[BF59C6448].avi [174.97 Mb]
ed2k:
[WF]_School_Rumble_-_03_[0C9A290E].avi [175.00 Mb]
ed2k:
[WF]_School_Rumble_-_04_[02D25233].avi [175.00 Mb]
ed2k:
[WF]_School_Rumble_-_05_[9B6176D5].avi [175.01 Mb]
ed2k:
[WF]_School_Rumble_-_06_[495C6F46].avi [175.01 Mb]
ed2k:
[WF]_School_Rumble_-_07_[C3DCAEFD].avi [175.00 Mb]
ed2k:
[WF]_School_Rumble_-_08_[D19C182E].avi [175.00 Mb]
ed2k:
[WF]_School_Rumble_-_09_[20A083A2].avi [174.99 Mb]
ed2k:
[WF]_School_Rumble_-_10_[E9F2C62E].avi [175.00 Mb]
ed2k:
[WF]_School_Rumble_-_11_[2A6EC1B7].avi [175.01 Mb]
ed2k:
[WF]_School_Rumble_-_12_[FE58A6A3].avi [175.01 Mb]
ed2k:
[WF]_School_Rumble_-_13_[749A20DF].avi [175.00 Mb]
ed2k:
[WF]_School_Rumble_-_14_[29732A21].avi [174.99 Mb]
ed2k:
[WF]_School_Rumble_-_15_[6E0E43D7].avi [175.00 Mb]
ed2k:
[WF]_School_Rumble_-_16_[A89B2EBB].avi [174.99 Mb]
ed2k:
[WF]_School_Rumble_-_17_[23880F52].avi [175.00 Mb]
ed2k:
[WF]_School_Rumble_-_18_[67399B31].avi [175.00 Mb]
ed2k:
[WF]_School_Rumble_-_19_[3D0F58D0].avi [175.00 Mb]
ed2k:
[WF]_School_Rumble_-_20_[6EF54D2B].avi [175.00 Mb]
ed2k:
[WF]_School_Rumble_-_21_[E5C7B004].avi [175.00 Mb]
ed2k:
[WF]_School_Rumble_-_22_[B51A69A2].avi [200.01 Mb]
ed2k:
[WF]_School_Rumble_-_23_[755DBF42].avi [175.28 Mb]
ed2k:
[WF]_School_Rumble_-_24_[D596F689].avi [175.00 Mb]
ed2k:
[WF]_School_Rumble_-_25_[70A3E450].avi [175.00 Mb]
ed2k:
[WF]_School_Rumble_-_26_[BD11525D].avi [175.00 Mb]
Note
: This anime was chosen as the "Best newcomer of 2004" at the AnimeReactor Community awards! :wink: