Iriya no Sora, UFO no Natsu (2005)
English title
: Sky of Iriya, Summer of UFO
Producer
: Toei Animation
Genre
: Drama, Ecchi, Romance, SciFi
Type
: OVA
Episodes
: 6
Group
: AnimeYuki & Sailor Spork Productions
Source
: DVD
Video
: XviD, 640x480
Audio
: Japanese, AAC/MP3 192 kbps
Subtitles
: English
Description
:
(from AnimeNfo)
On the last day of the summer break, Asaba Naoyuki sneaked into the school pool at night. Then, he met a mysterious girl, Iriya Kana, who embedded a shiver ball in her wrist. When the next term began, Iriya transferred to Asaba's class. She seemed to have trouble in communicating to others, but she opened her mind to Asaba, and she began to have good terms with him through the school lives. However, she was frequently called by the teachers, and she sometimes made strange reactions.

Every time she caught the trouble, Enomoto, a mysterious man in black suit appeared. Did she have a destiny she couldn't escape from and a serious assignment?

The mysteries of an important military base city, Sonohara, and UFO incident that the school newspaper was pursuing, were come to light through the existence of a special fighter "Black Manta", the pilot of the plane, and a guard unit. Now, a heart-rending "UFO summer" of Iriya and Asaba begins...
More info
:
AniDB
|
AnimeNfo
|
Homepage (JAP)
Screenshots
: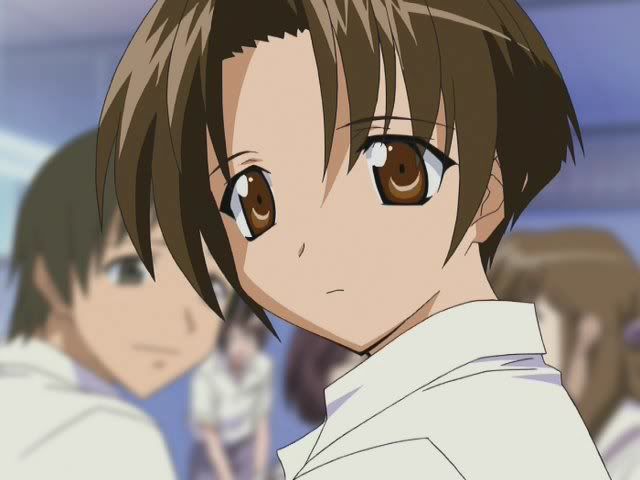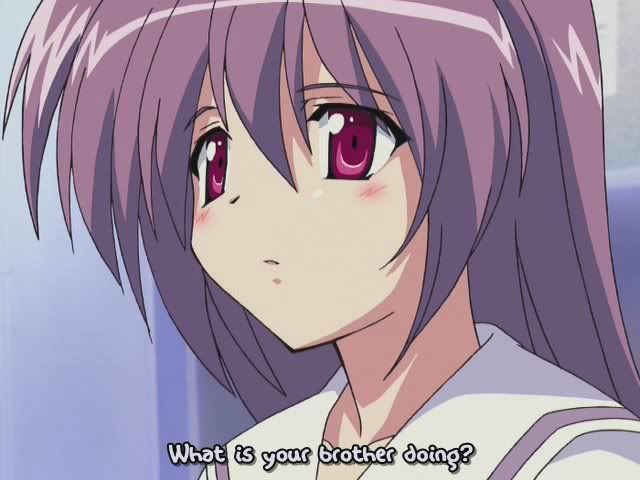 Links
:
ed2k:
[AnY-Spork]_Iriya_no_Sora,_UFO_no_Natsu_-_1_[DVD-AAC][9FA639D5].mkv [232.18 Mb]
ed2k:
[AnY-Spork]_Iriya_no_Sora,_UFO_no_Natsu_-_2_[DVD-MP3][1B26DC7C].avi [233.37 Mb]
ed2k:
[AnY-Spork]_Iriya_no_Sora,_UFO_no_Natsu_-_3_[DVD-MP3][941B95B2].avi [214.50 Mb]
ed2k:
[AnY-Spork]_Iriya_no_Sora,_UFO_no_Natsu_-_4_[DVD-MP3][C6E42EF8].avi [231.78 Mb]
ed2k:
[AnY-Spork]_Iriya_no_Sora,_UFO_no_Natsu_-_5_[DVD-MP3][C9AD1441].avi [228.05 Mb]
ed2k:
[AnY-Spork]_Iriya_no_Sora,_UFO_no_Natsu_-_6_[DVD-MP3][042EDC2D].avi [227.94 Mb]