Planetes (2003)
Mainpaged.
Alternative title
: Planet ES
Producer
: Bandai Visual / Sunrise
Genre
: Drama, SciFi, Space
Episodes
: 26
Group
: ANBU
Source
: DTV
Video
: XviD, 640x448
Audio
: Japanese, MP3 128 kbs
Subtitles
: English
Description
:
(from AnimeNfo)
It is the year 2075. In a world where travelling between Earth, Space stations and the moon has become normal.

Hachimaki (Hoshino Hachirouta) is just an ordinary salaryman. He works at a space space station collecting debris. However, he has a dream of owning his very own space ship someday. And so he is spending his days collecting debris together with his colleagues Yuri, Fii and his friend Tanabe. Now it is his fourth year doing that work and he is going to be 25 years old soon, which is why he starts to think about his life.

How does Hachimaki feel? Well, today, Hachimaki is going to do the same job...
More info
:
AniDB
|
AnimeNfo
|
Homepage (JAP)
Screenshots
: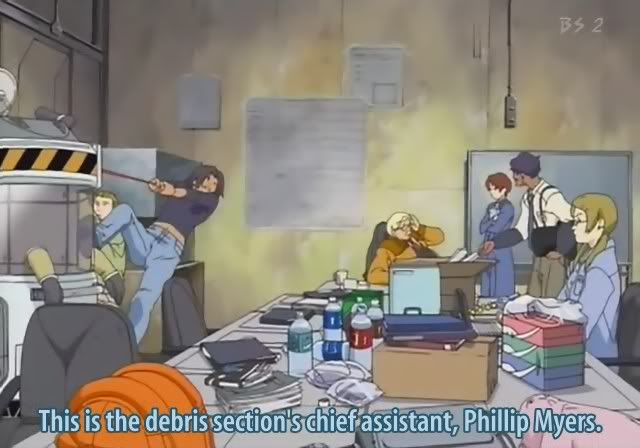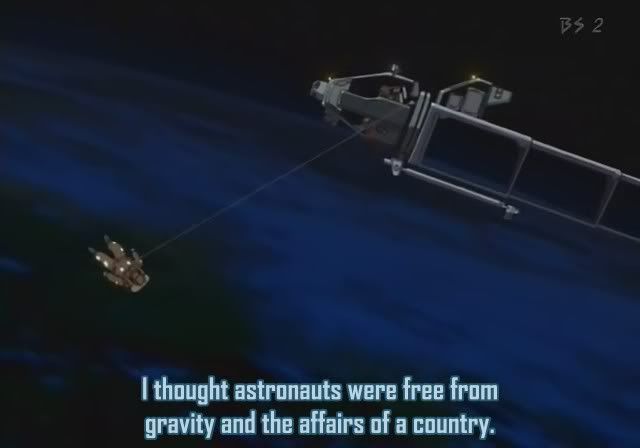 Links
:
ed2k:
[ANBU]_Planetes_-_Phase_01_[1539B4DE].avi [232.21 Mb]
ed2k:
[ANBU]_Planetes_-_Phase_02_[5F965FD6].avi [232.72 Mb]
ed2k:
[ANBU]_Planetes_-_Phase_03_[47ED6BB2].avi [232.72 Mb]
ed2k:
[ANBU]_Planetes_-_Phase_04_[26CCF251].avi [230.77 Mb]
ed2k:
[ANBU]_Planetes_-_Phase_05_[FAFC9D17].avi [231.74 Mb]
ed2k:
[ANBU]_Planetes_-_Phase_06_[8DAAC259].avi [230.78 Mb]
ed2k:
[ANBU]_Planetes_-_Phase_07_[5B461BB1].avi [232.72 Mb]
ed2k:
[ANBU]_Planetes_-_Phase_08_[93885C6F].avi [230.73 Mb]
ed2k:
[ANBU]_Planetes_-_Phase_09_[729E3D7B].avi [228.78 Mb]
ed2k:
[ANBU]_Planetes_-_Phase_10_[11378397].avi [234.51 Mb]
ed2k:
[ANBU]_Planetes_-_Phase_11_[369A8C02].avi [231.89 Mb]
ed2k:
[ANBU]_Planetes_-_Phase_12_[D37AEBC0].avi [232.70 Mb]
ed2k:
[ANBU]_Planetes_-_Phase_13_[5687DE20].avi [174.11 Mb]
ed2k:
[ANBU]_Planetes_-_Phase_14_[29A007CC].avi [174.12 Mb]
ed2k:
[ANBU]_Planetes_-_Phase_15_[2BF4EC44].avi [175.28 Mb]
ed2k:
[ANBU]_Planetes_-_Phase_16_[ECF4BD87].avi [175.29 Mb]
ed2k:
[ANBU]_Planetes_-_Phase_17_[928FC057].avi [175.06 Mb]
ed2k:
[ANBU]_Planetes_-_Phase_18_[2514EF59].avi [175.29 Mb]
ed2k:
[ANBU]_Planetes_-_Phase_19_[2F74CD11].avi [175.08 Mb]
ed2k:
[ANBU]_Planetes_-_Phase_20_[EA2DD5A5].avi [174.11 Mb]
ed2k:
[ANBU]_Planetes_-_Phase_21_[6EEC3AAF].avi [174.31 Mb]
ed2k:
[ANBU]_Planetes_-_Phase_22_[1CBAE51D].avi [174.12 Mb]
ed2k:
[ANBU]_Planetes_-_Phase_23_[401D574D].avi [174.32 Mb]
ed2k:
[ANBU]_Planetes_-_Phase_24_[C3483717].avi [174.31 Mb]
ed2k:
[ANBU]_Planetes_-_Phase_25_[23ABD1A5].avi [174.11 Mb]
ed2k:
[ANBU]_Planetes_-_Phase_26_[2E3FF741].avi [174.23 Mb]