Algo sinistro invadiu um paraíso subtropical na costa da Flórida, e está faminto de turistas. Quando uma família desaparece , uma psicóloga infantil é chamada ao local para falar com a única testemunha sobrevivente - um rapaz que não consegue falar devido ao choque emocional que sofreu. Determinada em descobrir a verdade por detrás do trauma da criança, ela leva-o novamente para a ilha, sem saber que poderá ser considerada uma refeição apetitosa... Uma história de ficção científica, onde um rapaz se vê frente a frente com os dragões de Komodo, enquanto assiste à morte dos seus pais.

On an island off the Florida coast, something lies hidden, waiting for the chance to strike. One family is missing and the lone survivor is so shocked he is unable to describe the terrible events. Now, psychologist Victoria Juno will uncover the truth by going back to the nightmare. But the last thing she ever expected was that the nightmare was real.
imdb.com
Komodo (1999)



Sinopse:
After witnessing his parents being killed by creatures on an island as a child, a young man is brought back to the island a few years later by his psychiatrist, only to be terrorized by the same creatures.
Pontuação:
4.2
Duração:
90 minutos
Idioma:
English
Realizador:
Michael Lantieri
Actores:
Jill Hennessy, Billy Burke, Kevin Zegers, Paul Gleeson, Nina Landis
Fonte:
http://www.imdb.com/title/tt0172669
Última Actualização:
Sábado Fevereiro 29, 2020 16:13
..:: Cast ::..
Jill Hennessy, Billy Burke, Kevin Zegers, Paul Gleeson, Nina Landis, Michael Edward-Stevens, Simon Westaway, Bruce Hughes, Jane Conroy, Melissa Jaffer
..:: Info ::..
Director:
Michael Lantieri
Year:
1999
Genre:
Adventure, Horror, Sci-Fi
Runtime:
90 min.
Aspect Ratio:
1.78:1 ; PAL
Audio:
DD5.1:
English
Subtitles:
Portuguese
Video:
Untouched
Menus:
Yes
Special Features:
Yes
Rip Software:
DVD Shrink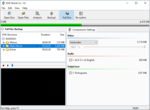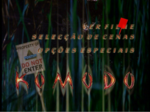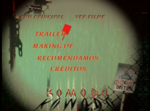 ..:: DVD Full / 1:1 Copy ::..
LINKS:
ed2k:
Komodo.(1999).DVD5.PAL-WiNTeaM.iso [4.32 Gb]