http://www.imdb.com/title/tt0096764/
De Terry Gilliam, o realizador de 'Os Ladrões do Tempo' e 'Brazil', chega 'A fantástica Aventura do Barão', uma espectacular fantasia épica, totalmente diferente de qualquer outro filme em que se possa pensar. Quem é o barão de Munchausen? Um mentiroso? Um Charlatão? Um louco? Ou o maior super - herói de todos os tempos, que lutou e venceu os mais disparatados combates? Será verdade que cavalgou pelos ares montado numa bala de canhão, que acabou com um dragão de três cabeças e que viajou para a Lua e voltou, tudo antes de tomar o pequeno - almoço...? Ajudado ou tendo como inimigos um elenco fabuloso, que inclui Oliver Reed (Vulcano) ou Eric Idle (Bertholdt), o indomável Barão (John Neville) logra vencer todos os obstáculos até defrontar o desafio... da própria morte. Nunca se viu um filme assim, mas também é verdade que nunca houve um herói que se pudesse comparar a este Barão.
Directed by
Terry Gilliam

CAST
John Neville ...Hieronymus Karl Frederick Baron von Munchausen
Eric Idle...Desmond / Berthold
Sarah Polley...Sally Salt
Oliver Reed...Vulcan

GENRE
Action | Adventure | Comedy | Drama | Fantasy

SiNOPSE
The fantastic tale of a 17th century aristocrat, his talented henchmen and a little girl in their efforts to save a town from defeat by the Turks. Being swallowed by a giant sea-monster, a trip to the moon, a dance with Venus and an escape from the Grim Reaper are only some of the improbable adventures.

advancedfilesize
Código: Selecionar todos
                       °       °        ²Û
  °             ÛÛ²              °ÛÛÛÛÛÛÛÛ²     °ÛÛÛ     ÛÛ²               °
 Û²Û           ÛÛÛÛÛÛ°           °   ²Û°        ÛÛÛÛ   ÛÛ°                Û²Û
 ²             °Û°  ÛÛÛ             ÛÛ   °ÛÛÛ²  °Û²ÛÛ  ÛÛ ÛÛÛÛÛ°            ²
 ÛÛÛ            Û²   °ÛÛ           ÛÛ   °Û° ÛÛ°  Û² ÛÛÛÛ °Û°°°ÛÛ          ÛÛÛ
 ²Û             Û²   °ÛÛ  ÛÛÛ     ÛÛ°   ÛÛ° °ÛÛ  ÛÛ  ÛÛÛ    ²ÛÛ²           Û²
 ²²Û           ²Û°   ÛÛ°   °²²   ÛÛ²    ÛÛ   ÛÛ  ÛÛ  ÛÛ²  °ÛÛÛ²ÛÛ        Û²²
 Û²²Û          ÛÛ  °ÛÛ²         °ÛÛ    °ÛÛ   ÛÛ °Û°  ÛÛ°      ²Û²       Û²²Û
  ÛÛ²²        ÛÛÛ°ÛÛÛ°          ÛÛ      ÛÛ   ÛÛ ÛÛ° ²ÛÛ     °ÛÛ         ²²ÛÛ
   ÛÛÛ²²     ²ÛÛÛÛ²°            ÛÛÛÛÛÛÛ°ÛÛ° ÛÛ°°ÛÛ  ÛÛÛ   ÛÛÛÛ        ²²ÛÛÛ
   ²²   ²²   °²                 ÛÛÛ°  °  ÛÛÛÛ²  ²    °    °°        ²²   ²²
   ²ÛÛÛ²ÛÛ                                                          ÛÛ²ÛÛÛ²
    ²ÛÛÛ²ÛÛÛ                           proudly presents...        ÛÛÛ²ÛÛÛ²
     ²ÛÛÛÛ²²ÛÛÛÛ                                               ÛÛÛÛ²²ÛÛÛ²
      ²²ÛÛÛÛÛÛ² ÛÛÛÛÛ²Û²ÛÛÛÛ²Û²ÛÛÛÛ²Û²ÛÛÛÛ²Û²ÛÛÛÛ²Û²ÛÛÛÛ²Û²ÛÛÛÛ ²Û²ÛÛÛÛ²²
      ²²Û²ÛÛÛÛÛ²Û²ÛÛÛÛ²Û²ÛÛÛÛ²Û²ÛÛÛÛ²Û²ÛÛÛÛ²Û²ÛÛÛÛ²Û²ÛÛÛÛ²Û²ÛÛÛÛ²Û²ÛÛÛÛ²²
     ²ÛÛÛÛ²²ÛÛÛÛÛ   RELEASE  INFO                              ÛÛÛÛ²²ÛÛÛ²
    ²ÛÛÛ²ÛÛÛ                                                      ÛÛÛ²ÛÛÛ²
   ²ÛÛÛ²ÛÛ                                                          ÛÛ²ÛÛÛ²
   ²²   ²²       The Adventures of Baron Munchausen (1988)          ²²   ²²
      ²²                                                              ²²
    ²²                                                                  ²²
                              Video : 2 854 XviD
                     Bits per Pixel : 0.431 bpp
                         Resolution : 720x384
                         Frame Rate : 23,976
                          Audio 1st : 448 kb/s 6ch AC3 English
                          Audio 2nd : None
                          Subtitles : Turkish
                                 SA : B VOP,No Qpel,No GMC
                         Video Size : 2.92 GB
                             Source : BluRay
    ²²                                                                  ²²
      ²²                                                              ²²
   ²²   ²²                                                          ²²   ²²
   ²ÛÛÛ²ÛÛ                                                          ÛÛ²ÛÛÛ²
    ²ÛÛÛ²ÛÛÛ                                                      ÛÛÛ²ÛÛÛ²
     ²ÛÛÛÛ²²ÛÛÛÛ                                               ÛÛÛÛ²²ÛÛÛ²
      ²²ÛÛÛÛÛÛ² ÛÛÛÛÛ²Û²ÛÛÛÛ²Û²ÛÛÛÛ²Û²ÛÛÛÛ²Û²ÛÛÛÛ²Û²ÛÛÛÛ²Û²ÛÛÛÛ ²Û²ÛÛÛÛ²²
      ²²Û²ÛÛÛÛÛ²Û²ÛÛÛÛ²Û²ÛÛÛÛ²Û²ÛÛÛÛ²Û²ÛÛÛÛ²Û²ÛÛÛÛ²Û²ÛÛÛÛ²Û²ÛÛÛÛ²Û²ÛÛÛÛ²²
     ²ÛÛÛÛ²²ÛÛÛÛÛ   MOVIE  INFO                                ÛÛÛÛ²²ÛÛÛ²
    ²ÛÛÛ²ÛÛÛ                                                      ÛÛÛ²ÛÛÛ²
   ²ÛÛÛ²ÛÛ                                                          ÛÛ²ÛÛÛ²
   ²²   ²²             Release Date : 20.06.2009                    ²²   ²²
      ²²                    Runtime : 02:06:12 min                    ²²
    ²²               Audio Language : English                           ²²
                              Genre : Action, Adventure, Comedy, 
                                      Drama, Fantasy
                             Rating : 7.0/10 (16,790)

                        More:

                   http://www.imdb.com/title/tt0096764/
    ²²                                                                  ²²
      ²²                                                              ²²
   ²²   ²²        GREETS                                            ²²   ²²
   ²ÛÛÛ²ÛÛ            steve20  divxm.net  divxplanet.com            ÛÛ²ÛÛÛ²
    ²ÛÛÛ²ÛÛÛ         DEViSE  bitturk.net  torrentleech.org        ÛÛÛ²ÛÛÛ²
     ²ÛÛÛÛ²²ÛÛÛ                                 ascii by ev0k  ÛÛÛ²²ÛÛÛÛ²
      ²²ÛÛÛ²Û ÛÛÛÛÛÛÛ²Û²ÛÛÛÛ²Û²ÛÛÛÛ²Û²ÛÛÛÛ²Û²ÛÛÛÛ²Û²ÛÛÛÛ²Û²ÛÛÛÛÛ Û²ÛÛÛ²²
           ²²ÛÛÛ²ÛÛÛÛÛ²Û²ÛÛÛÛ²Û²ÛÛÛÛ²Û²ÛÛÛÛ²Û²ÛÛÛÛ²Û²ÛÛÛÛ²Û²ÛÛÛÛ²²
                     ²ÛÛÛÛ²ÛÛÛÛ²²ÛÛÛ²ÛÛÛÛ²²ÛÛÛ²ÛÛÛÛ²²ÛÛÛ²
                          ²ÛÛÛÛ²ÛÛÛÛ²²ÛÛÛ²ÛÛÛÛ²²ÛÛÛ²
                                  ²ÛÛÛÛ²²ÛÛÛ²
                                    ²ÛÛÛÛ²
                                     ²ÛÛ²
                                      Û²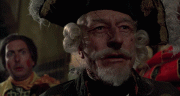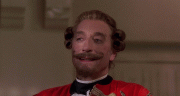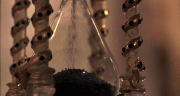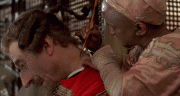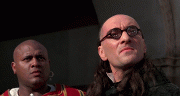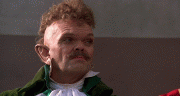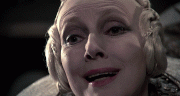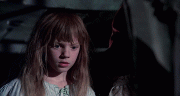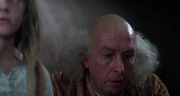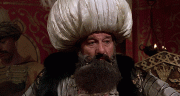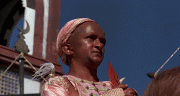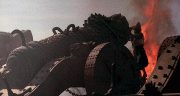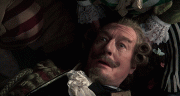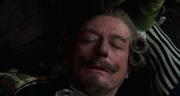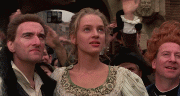 ed2k:
The.Adventures.of.Baron.Munchausen.(1988).BRRip.XviD.AC3.D-Z0N3.avi [2.92 Gb]
ed2k:
The.Adventures.of.Baron.Munchausen.(1988).BRRip.XviD.AC3.D-Z0N3.Assistant.rar [1.12 Mb]
ed2k:
The.Adventures.of.Baron.Munchausen.(1988).BRRip.XviD.AC3.D-Z0N3.Sub.rar [22.6 Kb]