Podem ver este excelente concerto com a utilização das melhores imagens tiradas pelos fãns , utilizando as suas cams (multicam).
Foi feito um bom trabalho quanto a produção deste DVD, utilizando as varias cams posicionadas ao longo do estádio, melhor só passado um mês depois com o lançado no mercado do concerto em Rose Bowl Pasadena, California - no dia 25 – 10- 2009 com qualidade DVD (original).
intro
Breathe
Magnificent
Get On Your Boots
Mysterious Ways
I Still Haven't Found What I'm Looking For
She's The One / Desire (snippet)
Elevation
Your Blue Room / The Hands That Built America (snippet)
Beautiful Day / Don't Stop 'Til You Get Enough (snippet)
No Line On The Horizon
New Year's Day
Stuck In A Moment You Can't Get Out Of
The Unforgettable Fire
City Of Blinding Lights
Vertigo / Rock 'n' Roll High School (snippet)
I'll Go Crazy If I Don't Go Crazy Tonight / Thank You (Falettinme Be Mice Elf Agin) (snippet) / Pinhead (snippet)
Sunday Bloody Sunday
MLK
Walk On / You'll Never Walk Alone (snippet)
One / Amazing Grace (snippet)
Where The Streets Have No Name / All You Need Is Love (snippet)
Ultra Violet (Light My Way)
With Or Without You
Moment of Surrender
Resolução (resolution).................................. NTSC 720X480
Compressão(compression)............................. MPEG-2
Mostrar(display)......................................... 16:9 Expandido ( WIDE)
Velocidade de Fotogramas (Frame Rate) ......... 29.970fps
Imagem( Picture).......................................... Progressivo( Progressive)
Audio
Dolby Digital 2-CH Inglês .............256MB
[spoiler]U2
360 tour
Leg 2 North America
2009-09-23
Giants Stadium
East Rutherford, New Jersey
2h12m34s
outro
Mixed and edited in Sony Vegas 9 and 10 by U2rulesmyworld
Original Files supplied by:
Nunomoreira1 and Kaycee - GA, red zone in front of Bono (complete show) - Sony Camcorder 1080i
Pramirezm - Edge Side, seats, lower level (complete show) - Sony Camcorder 1080i
Various Digital camera Clips:
eltimbomofo, Beluga, STeveKing, Burmeseday00, JoshuatreeNL, Jtedeschi
thanks to all the above for sending their original files
Some clips taken from the following users off Youtube:
abrahammz, atu2, behrns21, bradenbonner, chrisjbautista, cinevidia, deggiamba, Douglasnar, FaridNYC, Flodive
Joenetic, linusj, netartica, photoguy, popartist, shlomowoods, stayinberlin, thegloaming09, U2inberlin
Audio Source:
u22utoo and JEMS Matrix audio
Lineage:
Editing
Sony Vegas 10(mixing and editing) > V9 stabilization(prodad mercalli plugin)> HDV 720p VBR 2 pass
Video Mpeg2 TS 720p HDV> Sony DVD Architect pro 5.0> Avg bitrate 8.000
Audio 256kbps AC3
Stabilization was only done on the 2 camcorder angles(shot 1080i) I had since it requires a digital zooming.
Project rendered as 720p since most sources were 720p
9% darkening filter applied across whole project to darken video which 99% of the time is too bright
There are 3 known errors with this video that I did not have the patience to correct:
1. When encoded to H264/MKV during the talk to the astronauts in YBR heavy video artifacts for less than 10 seconds
2. There is a blank 'scene' for a few seconds at the beginning of Elevation(oops)
3. I left in a continuity 'error' intentionally to see if people even watch these videos and/or will spot it
This project was a Beast to work on, it took me 2 weeks just to get the various files working so i could edit, The audio plays Slightly slower than the video
which made synching video to audio a little tricky, and I had to contend with 9 different video codecs while working on this show. No one ever told me mixing
27 angles would be easy ;)
Typically each song used between 6-8 different angles, Breathe used 14, and NLOTH only had 4 available angles, WO only had 3 if i remember correctly
Anyways im glad this project is over and being shared.
I didnt sell this - You shouldnt either
ENJOY![/spoiler]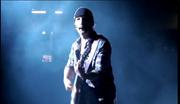 ed2k:
U2 - 360 - 2009-09-23 - Giants Stadium - East Rutherfod - New Jersey (MULTICA...on)garcy.nrg [7.63 Gb]
ed2k:
2009-09-23-EastRutherford-EastRutherford2009-Front.jpg [658.7 Kb]